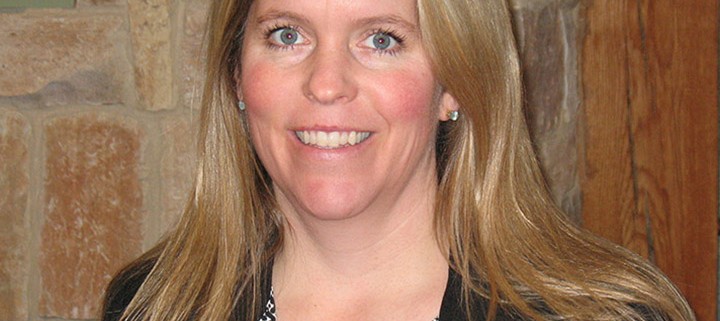 Working with an architect is a personal experience. At Frazier Associates, we enjoy getting to know our clients and greatly value the relationships we build.  It is that relationship and understanding that creates the best possible product in any design situation.  In this Getting to Know Us blog series we offer you an opportunity to learn a little more about us!
Annie Mathot, AIA, LEED AP
Annie's thorough knowledge of traditional architectural design elements and historic residential styles allows her to specialize in contextual additions to historic residential-scaled buildings as well as design of new homes. Her residential designs range in style from stately Colonial Revival homes and Victorian farmhouses, to quaint Tudor Revival cottages.  However, she is equally adept at designs for urban lofts and rural horse barns. Annie is also skilled at both hand rendering and computer illustrations, helping clients better visualize designs during development.  She enjoys working closely with the firm's residential clients, helping bring their vision to life in designs for new homes, additions, or home remodeling.  Annie has sixteen years of professional experience and has been with Frazier Associates since 2005.
Describe your most interesting experience when investigating/measuring a building:
I've had a lot of "help" measuring houses from curious pets – slobbering dogs, inquisitive cats and, once, a group of chickens who followed me around and sat on my clipboard at every opportunity! Scariest: Once I refused to enter a run-down two-story addition with a group of people. They thought I was crazy until they discovered that only one 2×4 was holding the addition onto the house!
If you could design any type of building that you haven't designed yet, what would it be?
A tiny house. Lots of opportunity for innovation and creativity on a small scale! I'd also like to design a chicken coop, for the exact same reason.
What interesting landmark, building, or site have you recently visited that you would recommend others to see?
Locally, I recently re-visited Monticello and was impressed by Jefferson's genius all over again. Farther afield, I'd recommend Gaudi's Sagrada Familia in Barcelona – even after reading about it for years I wasn't prepared for its beauty..
When I'm not at the office, you can find me:
At home on the farm with my daughter, husband and all our critters.
Check out one of Annie's most recent projects, a historic rehabilitation that seamlessly blended old and new: https://frazierassociates.com/portfolio-item/madison-street-residence/